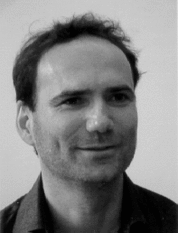 Prof. Dr. Karl-Martin Ehrhart
Brief CV
Karl-Martin Ehrhart is Professor for Economics at the Karlsruhe Institute of Technology since 2005. He studied Economics and Mathematics at the University of Mannheim and received his doctoral degree in 1997 and his habilitation in 2001 at the University of Karlsruhe (TH). 
Since 1998, he especially acts as scientific consultant for industry and politics. He operates worldwide and was, among others, involved in all types of auctions, the development of strategic, negotiation, and future concepts, and the design of tradable rights systems (e.g. emission trading systems).  
Karl-Martin Ehrhart's research is focused on microeconomic theory, especially decision and game theory, experimental economics, and the transfer of theory to practice.